Sell Your Book
Looking for a less expensive way to sell your book and save the hassles of processing orders, packaging and shipping? Our e-commerce storefront and order processing service can do it for you.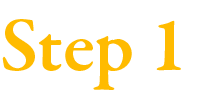 Send us a copy of your book for evaluation. We will assess it on both the written and production quality. Rejected books are not returned.
If you are accepted we will send you a copy of our Sales Agreement for completion.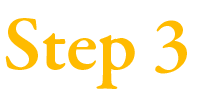 Send us 15 copies of the book. 10 of these will be placed in inventory and the remaining 5 will be used as promotional copies.

General Guidelines
Here are some standard conditions that are part of the agreement we require you to sign before we add your books to our catalogue. 
All books are provided to us on a consignment basis. If at the end of the agreement term there are unsold copies, they will be returned to you. The cost of shipping is at your expense.

The standard agreement term is 12 months and may be extended if agreed to by both parties.

We require 15 copies initially, 10 of which will be held in inventory and 5 used for promotional purposes. 

When the inventory drops to five books, we will ask for additional copies. This may change depending on the sales volume.

We charge a percentage of the book cover price before taxes. This varies with cover price and sales volume. (Rates will be outlined in your sales agreement.)

 

Payment for books sold is completed on a monthly basis and preferably through electronic means.

Your agreement with New Press Books does not prevent you from selling your book through other channels and different means.

You agree to provide New Press Books a supply of books within 7 days of request.

New Press Books may suspend your book from our active list without notice to you if we have no books in inventory and no arrangements have been made for backorders.