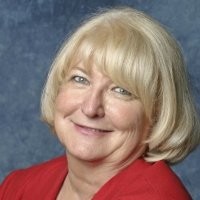 New Press Books is offering a free one-hour introductory workshop for new authors. Whether you want to share your expertise in a workbook, theories on living life to the fullest, entertaining thoughts, or your life story, this presentation is sure to get you motivated.
There are only 8 spaces available so be sure to contact us as soon as possible if you are interested. The final date and time in November will depend on what works best for those that sign up.
Based on her book "Leaving A Legacy – A Guide to Writing a Book of Your Own", instructor Judy Suke will give you valuable information to help you plan and write your first book. The workshop will include: defining your message, determining your purpose, identifying your market, developing your outline and overcoming procrastination. At the end of the session you should be able to determine where you are in the writing process, your future time commitment and what needs to be done next.
Judy Suke is a retired college professor and author, who now dedicates her time to helping people organize their thoughts to create their stories and get their books to print. She has worked with many first time authors bring their books to print, most recently Eleanor Pauling.
In Judy's words
"Too many people put off something that is important to them just because they don't have it on their schedule, their chores take up all their time, or they are too rigid to depart from their routine. I say, do them now. I believe that we all have a message to share. How sad it is when people die with their story untold, their lessons not shared, and their wisdom still locked in their mind; when a book could be their legacy."
Sign Up for a Session