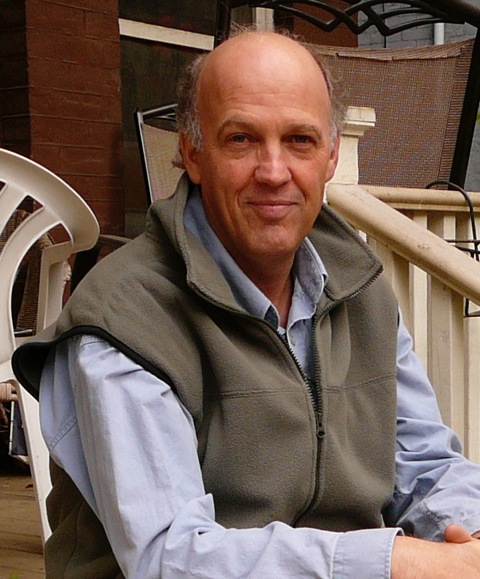 Mark graduated from the Central Technical School Art Program in 1966, and has been a working artist since that time. He has worked as an illustrator, a designer and has shown as a gallery artist. He has taught life drawing anatomy and illustration/design at the Toronto School of Art, anatomy/figure drawing at OCAD, and picture-book illustration and figure drawing at Central Technical School. Currently, he teaches anatomy figure drawing in the Classical Animation department at Sheridan College.
He is best known as a children's author illustrator. He has written and illustrated 16 books and designed and illustrated more than 25 books for other authors. He was co-creator and illustrator of the "Mighty Mites", a scientific comic in Owl Magazine. From 1976 to 1991, he co-authored (with Emily Hearn) and illustrated 153 episodes. He has appeared on TVO Kids, Romper Room, Mr. Dress-up, Polka Dot Door and Caribou Club. Five of his books have received the "Our Choice" Award from the Canadian Children's Book Centre. As an author/illustrator he has toured Canada extensively, sharing his stories and ideas with children and teachers in hundreds of schools.
Mark is included in these books:
Canadian Children's Books, A Critical Guide to Authors and Illustrators. Oxford University Press, 2000.
The Storymakers: Illustrating Children's Books. Pembroke, 1999.
Canada at Bologna, An Exhibition of Canadian Children's Book Illustrations. Bologna, 1990.
Writing Stories, Making Pictures: Biographies of 150 Canadian Children's Authors and Illustrators. Canadian Children's Book Centre. 1994.
Treasures, Canadian Children's Book Illustration. Canadian Children's Book Centre. 1986.
The Junior Encyclopedia of Canada, volume V. Hurtig Publishers Ltd., 1990.
The Osborne Collection of Early Children's Books at the Toronto Public Library, Lillian H. Smith Branch, has an extensive collection of Mark Thurman's work as it applies to his books and book illustration. A commissioned portrait of Edgar Osborne painted by Mark Thurman hangs in the library conference room.
As a gallery artist his primary focus has been the human figure and portraits. He works in several different styles — realistic, impressionistic and the symbolic — according to the requirements and mood of the subject matter.
He is a member of CANSCAIP, IBBY, Writers' Union of Canada, and ACTRA.